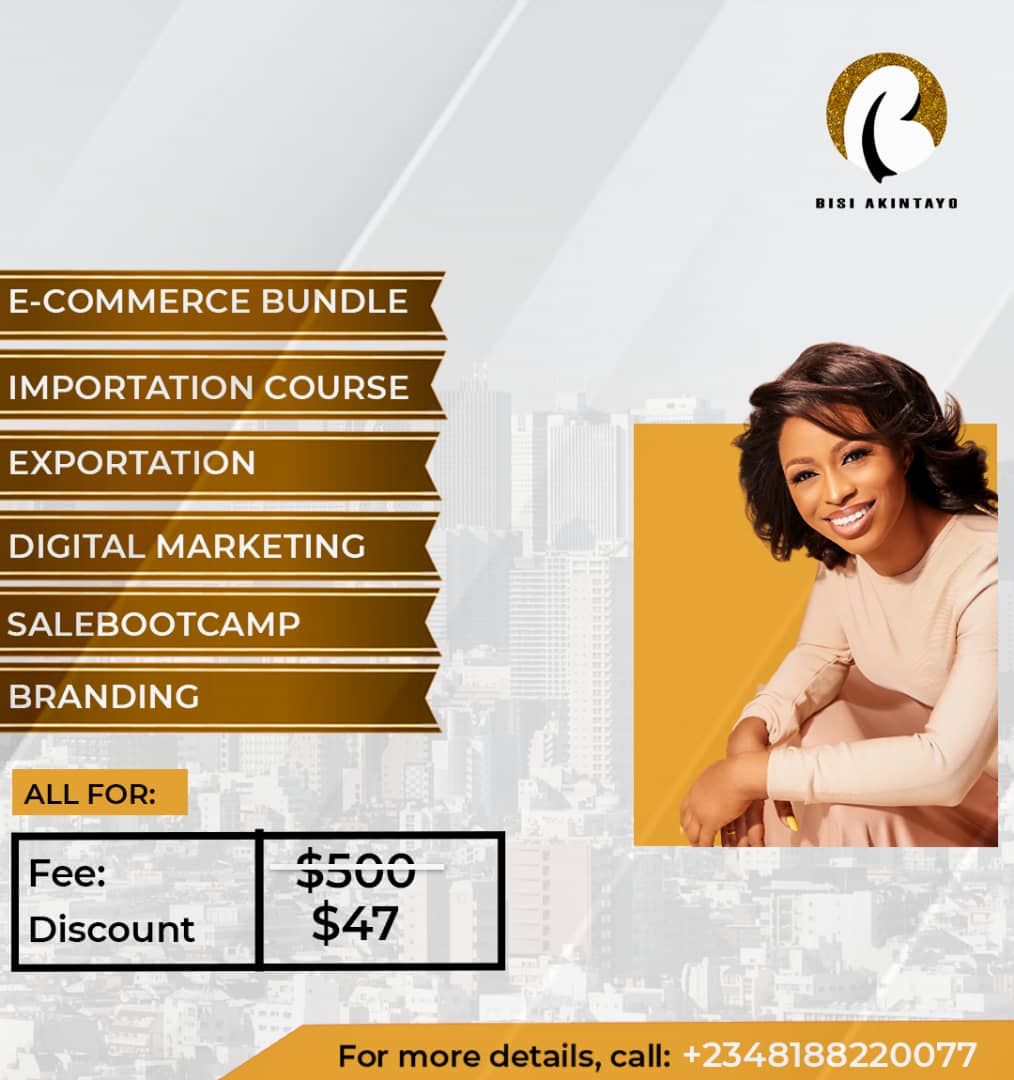 About Course
I wonder what live would have been if I didn't take that bold step to venture into E-commerce.
Yes , you heard me.I am not saying my husband is not doing his best for me but I won't have been fulfilled waiting on him for every little penny .
E-commerce was a deal breaker for me.For years I wished for a change but never got one because all I did was wished and I tell you from experience wishes don't change anything.
I started my E-commerce business with $56 dollars 7 years ago and focused on Importation business from my bedroom.
Today I have not only made Millions from E-commerce business I have also made others Millionaires in same industry , having trained over 10,000 people Globally.
I have put together my courses on Importation , Exportation , Facebook ads , Sales Bootcamp and Branding for you at a discounted rate.
All this course goes for 500usd but I am giving you at a give away price of $47usd today.
*You will get to learn how to start a Successful Online business anywhere in the world.
*How successful E-commerce Millionaires play their cards well to earn Millions Monthly.
*How to brand your business and help you stay ahead of your competitors
* Starting your business without Capital
*How to automate your business and allow it to run on auto pilot.
* How to Use Digital marketing to sky rocket your sales
*Step by step approach to start Exportation business
And lots more.
Price will go up soon .
Why pay more later when you can pay less now for same Value.
Show More
Course Content
Ecommerce Bundle
ONBOARDING VIDEO

IMPORTATION MASTERCLASS

FACEBOOK ADVERT

SALES BOOTCAMP
Student Ratings & Reviews