E-commerce and money Coach
Pokie machines and software providers
This is the main reason why you should choose winwardcasinoonline.com to play. The gaming offerings are extensive and placed with 70 software vendors, some of which are the most famous in the industry.
RAISING FINANICAL GIANTS IN
E-COMMERCE INDUSTRY
Bisi Akintayo is a speaker and a coach known as an e-commerce and money coach and sometimes called the Amazon of Importation. She graduated from the University of Olabisi Onabanjo University where She studied English Language. She is an alumnus of Pan Atlantic University. She is also a mother of three wonderful children and married to a loving and handsome man Dr.Stephen Akintayo. She has received several Awards in her industry which distinguished her as a Guru in her field.
Being successful is intentional likewise being a failure is intentional . The only difference is that successful people are determined and intentional to succeed and never take opportunities to succeed for granted. They go extra mile to feed themselves with resources and knowledge to create wealth.
My transition from a financially Frustrated-housewife to the successful entrepreneur I am today was intentional . A decision that was never easy at that time but now a story that has motivated millions of people globally both men and women into creating and building wealth .
From my vast years of experience, I have been able to realize that so many people are still in that low state of life because of their poor mindset to learn how to put food on their table rather than begging for what to be on the table. They find it easy to beg to being industrious.
If you beg to put food on your table you will realize that begging won't make your dream life come true, I rather unlearned to relearn to make an impact in life .
Are you also willing to make an impact in life with business-oriented lessons? then, join my Mentorship program today
"Your network determines your net worth. surround yourself with people with better energy that can raise your morale "
"Value every penny you get to maximize your spending culture. What you make and how you make it greatly tell on your tomorrow"
The salary I used to earn was too small to meet all of my needs. I keep searching on what to do inorder to gain financial freedom, fortunate for me, I saw Mrs. Bisi Akintayo's video online and I decided to go for her training with the little money available on me at that time. The training was a life-changing one. I used the little money am supposed to send to my family in Nigeria for feeding to import some goods which were sent to her in Nigeria. I was surprised at the huge amount she sold each (N15 k and more ) considering the amount I imported (some were less than a thousand naira). My wife no longer asks me for money, she rather asks me that lives in Dubai ho much I need. God used Mrs. Bisi, the amazon of mini importation to turn my life and family for better. A big thanks to the Amazon.
I started with as low as no capital even in financial debt. I was fortunate to get madam Bisi Akintayo's training, then I twirled into making millions. My advice to others is, do not get discouraged but take action even if you fall into bumps along the way, make sure you find yourself to start again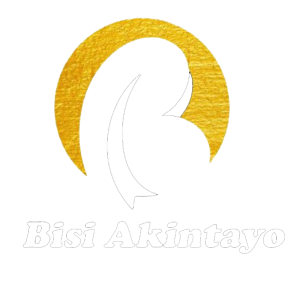 +234 702 500 4706
info@bisiakintayo.com
Address:16b, Babatunde Ladega, Omole Phase 1, Lagos Nigeria