The Tuckman model for team development is an excellent tool for helping teams understand their dynamics and how they interact with each other. It is one of the most widely used models for explaining group behavior. Understanding the Tuckman model helps us develop better teams and ensure effective value delivery from such units. After the team members have moved past the forming, storming, and norming stages of group development, they can finally produce work and rely on team members for support. Their working styles and skills complement one another, and they rely on the each other to perform tasks more efficiently.
In this meeting, you take notes from each team member and apply these to your team principles.
The initial "get-to-know-you" stage is over and now team members are starting to test boundaries.
This will ensure that the content is focused and relevant to the needs of the staff.
You may even want to alert your team to the fact that not everyone is going to agree and like each other 100% of the time and that this is a normal and necessary part of team development.
Members feel confident in their individual abilities and those of their teammates.
However, some teams may not reach this level of interdependence and flexibility.
As you do this, you recognize clear and consistent points with each team member and the benefits of hosting a team retrospective.
A "can do" attitude is visible as are offers to assist one another. Roles on the team may have become more fluid, with members taking on various roles and responsibilities as needed. Differences among members are appreciated and used to enhance the team's performance.
Team Development Never Stops
About 10 years after Tuckman created his original 4-stage model, he then added a fifth stage, which is Adjourning. More often in the corporate world, cross-functional teams will be formed for a project and then disperse at the end of the project. However, before moving on to the next project, it can be beneficial for the leader to overview with the team their successes and challenges , as well as celebrating their accomplishment. Team members are able to prevent or solve problems in the team's process or in the team's progress.
The biggest key is how constructively your team handles the inevitable conflict. Typically, we take time on the front end to teach our players some conflict management skills in an effort to weather the Storming stage. While all phases of team building are important, many leaders consider storming to be the most important stage of team development.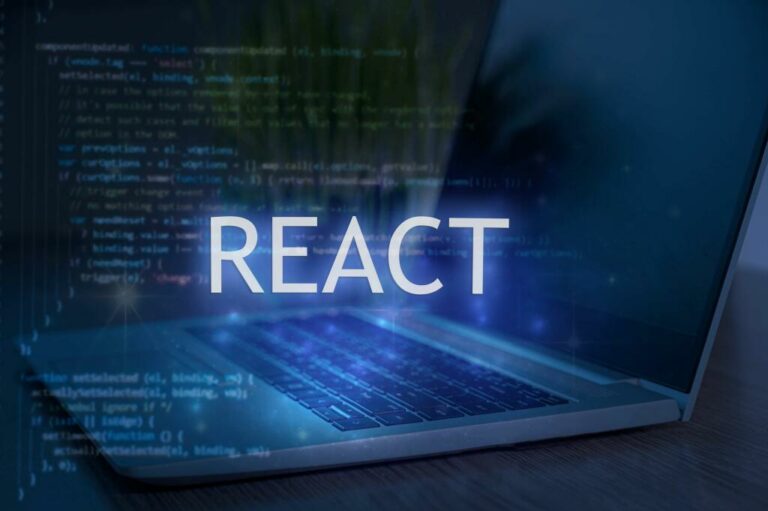 Behaviors during the Norming stage may include members making a conscious effort to resolve problems and achieve group harmony. There might be more frequent and more meaningful communication among team members, and an increased willingness to share ideas or ask teammates for help. Team members refocus on established team groundrules and practices and return their focus to the team's tasks. As the team begins to move towards its goals, members discover that the team can't live up to all of their early excitement and expectations.
The team comes up with an idea to focus the training on five scenarios often found in the hospital. Participants in the training will view each scenario and identify the safety hazards found and the proper action. They will provide answers four stages of team building in an online quiz and be able to move at their own pace. In the performing stage, the team's value increases for their users and customers. This leads to increased return on investment, sustainability, and employee retention.
Scenario: You're leading your team through the storming stage
However, this stage is necessary as teams can only be successful if they are truthful. This is why it is important to understand the fact that teams develop and mature over a period of time. Knowing where your team is currently in can help you understand how to work through your current challenges and get to the next stage. Each stage https://globalcloudteam.com/ of team development presents its own special challenges to a group of people striving to work together successfully by forming a well-oiled team. By knowing where they're at, the team and the organization can take specific actions at each stage of team development to support the team's success in accomplishing the team mission.
Keeping these stages in mind, most of the problems that I see with teams are ones of conflict where teams get stuck in the Storming stage. Conflicts are continually flaring up because individuals often do not have the skills and/or maturity to effectively handle their differences. These differences are either perpetual open sores or they are swept under the carpet only to fester and rear their ugly heads at the most disastrous times. This stage follows Norming and occurs only after effective standards are in place and firmly embraced by the team. The team begins performing as a cohesive unit that respects and trusts each other. They know what to expect from each other and this yields a sense of comfort, confidence and consistency.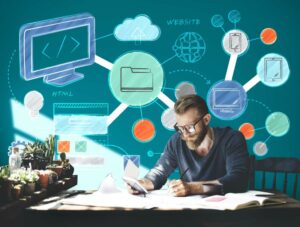 The norming stage of team development is when team members feel the project has become normal and familiar. They are comfortable working with one another and have gotten past common problems that occur in the early stages. The norming stage is when the team establishes its values for how individuals will interact and collaborate. Performing is the stage of team development when team members have productive relationships and are able to communicate and coordinate effectively and efficiently. While chemistry class is not required for most coaches, it is typically one of the most important subjects to comprehend. One of the best ways to build team chemistry is to have a clear understanding of the typical stages of team development.
During the storming stage, team members encounter initial obstacles and master conflict resolution. This is one of the most crucial points for building trust and forming resilient relationships. The adjourning or mourning stage of team development is where the group parts ways.
Top 5 Virtual Event Management Companies in India
They may feel sadness or a sense of loss about the changes coming to their team relationships. And at the same time, team members may feel a sense of deep satisfaction at the accomplishments of the team. Individual members might feel all of these things at the same time, or may cycle through feelings of loss followed by feelings of satisfaction.
The project has reached its natural end, and group members acknowledge that while the group has found success, it is time for the team to split and move on to new challenges. The mourning stage paves the way for more growth and learning and new opportunities. This final part of the team building process grants teammates closure and provides a chance to reflect on the experience.
What are the three stages of team development?
It is important to remember that not all teams will automatically progress sequentially through these stages but this model will serve as a good guide for developing your team's chemistry. Most problems arise when coaches are not familiar with the stages of team development or when they try to push a team to "peak" too soon. The group development process is important because the system allows leaders to identify the correct stage of development and accurately assess the level of teamwork. The leader can then concoct an improvement plan to move team members through the development phases. This final phase of team building is the stage at which teams are actually working on the project itself or the everyday functioning of a team. This stage requires teams to be actively helping and encouraging each other and holding teammates to account.
In this situation, it is often best to intentionally shake your team up and move them back into the Storming stage. This is where you as a coach challenge their attitudes, work ethics and standards because you recognize that they are actually hurting the team. Your goal is to get them to recognize their behavior and how it runs counter to the goals that they have set. Then you need to encourage and help them establish more effective standards – or sometimes even impose more effective standards.
The 4 Stages of Team Development
Some teams do come to an end, when their work is completed or when the organization's needs change. While not part of Tuckman's original model, it is important for any team to pay attention to the end or termination process. She also asks each member to write a brief evaluation of the team experience. She explains that this will help her become a better leader in the future. The hospital CEO asks Chris to create a team to address this issue.
References 233 Address Resolution Protocol ARP 235 Network Communication Process
Here, it's typical for teammates to feel excited, anxious, and curious about what lies ahead. Your team members are taking themselves and each other seriously. They have moved beyond understanding differences to valuing them and leveraging individual strengths.
Feasibility Study Aids Business Decision
From events that require strong technical and analytical skills to events that require the highest levels of creativity, there is something for everyone. The following table represents the team attitude on these three factors during each stage of development. Finally, once all members have learned how to cooperate effectively, the team performs better than ever before. Everyone works together smoothly and efficiently towards achieving shared objectives. You know you're ready to move into the next stage when you no longer hear anyone complain about working with other team members. As you learn about their progress, you ask them questions about their processes and notice how they collaboratively provide constructive answers.
As with all the stages it is important to recognize that forming occurs whenever a new team is created. In a typical Rizing engagement teams are formed and dissolved throughout the project lifecycle hence the ongoing need to provide leadership and guidance. When your team has grown through the stages of team development they establish a state of "flow". This means they understand how to work together in a cohesive way that helps them reach their goals. This way, you can prepare for conversations that build trust while supporting your team and leading through each team development stage.
As you communicate with them you notice how confidently they articulate their ideas. After the storming stage, they recognize behavioural patterns, strengths and develop foresight for upcoming roadblocks. When your team learns more context about what's required of them in this stage, they'll feel more confident.
The norming stage of team development is like a months-old couple that accepts each other's quirks and flaws. Team members adjust to teammate behaviors and devise strategies to overcome differences. Moving beyond initial hurdles, teammates acknowledge the common goal and focus on making significant progress. The five stages of team development are forming, storming, norming, performing and adjourning.