welcome To Bisi Akintayo Mentorship Program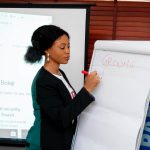 Is your business folding up? get a mentor!
Are you getting discouraged, get a mentor!
Are you down and think you aren't going to rise again, It a lie, get a mentor!
Are you facing a hard time in your life which you think cannot be resolved, get a mentor!
!s your business not yielding as expected, get a mentor!
A mentor is that one person that gives you hope again. Someone who makes you believe that you can and will stand to your feet again no matter the situation. He is that person that works with you to mak things work for you
A saying says – Tell me and I forget, teach me and I may remember, involve me and I learn.
A mentor is the only person that can involve you in the building structure for you to learn and stand out.
BISI AKINTAYO
(e-commerce & Money coach)
RAISING FINANICAL GIANTS IN E-COMMERCE INDUSTRY
Some keep complaining of their little growth on investment while others are saying they have no idea of how to start. My business today grew into a multi-million firm not because I am lucky but because I was able to take risk and unlearned for me to relearn from those I see as a mentor(succeeded in the e-commerce business).
One business I have always admire and will always is the e-commerce business because the world is constantly growing to a place where almost everything would be sold electronically(online) some businesses are fading as we go day by day due to their inability to compete in the current market world.
One good way to thrive in business is being under the supervision of someone who is successful in that business(Mentor). Don't venture into any business until you get a mentor.
A mentor is a coach who brings you to the limelight of being successful in your choice of business.
I have decided to add and bring more people into the successful limelight of the e-commerce business. 
FILL THE FORM BELOW TO GET DETAILS