Hair Vendors are scamming us
Do you know a lot of hair vendors are making money off us by just selling human hair to us?
In recent years, the human hair industry has been rapidly growing and has become a multi-billion dollar industry. From hair extensions to wigs, people all over the world are turning to human hair to enhance their appearance. But did you know that you can also make money from the human hair business? Whether you're looking for a side hustle or a full-time gig, the human hair industry is a great place to start.
Look at this hair
It is selling for $20 from the manufacturer and you can sell this between $65 and $80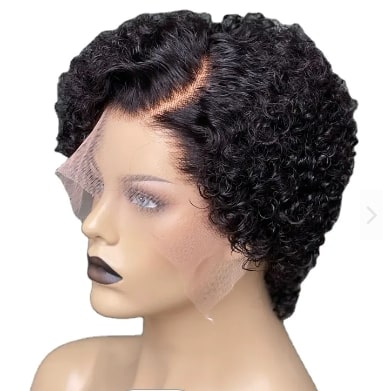 This hair is selling for $18 (14,000 N) from the manufacturer
And you can sell it for $52(40,000 N)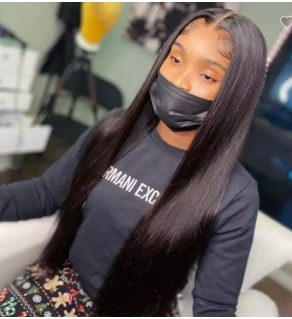 This 30-inch bone straight below is gotten from the manufacturer for (151$)  121k
And sell for a minimum of 250,000 Naira and 400$ respectively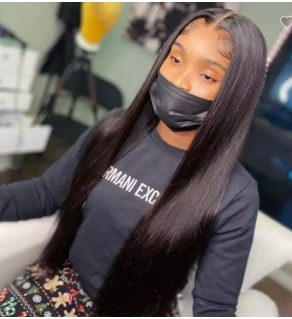 The demand for high-quality human hair has increased significantly in recent years, with an increase in the number of people seeking hair extensions, wigs, and weaves. The industry has evolved to cater to different hair types, textures, and colors, with a focus on providing customers with a natural look and feel.
Starting your human hair business can be an exciting and daunting task. The first step is to determine what type of hair you want to sell. You can source hair from various places such as hair salons, hair collectors, or directly from individuals who want to sell their hair.
Once you have sourced your hair, you need to determine how you will sell it. Some options include creating an online store, selling on established hair marketplaces, or selling directly to hair salons.
When it comes to the human hair business, the collection and sourcing of hair are one of the most important aspects.

But don't worry I have a course that will guide you through this and more.
Join Me As I Take You On This Journey of starting a Profitable human hair business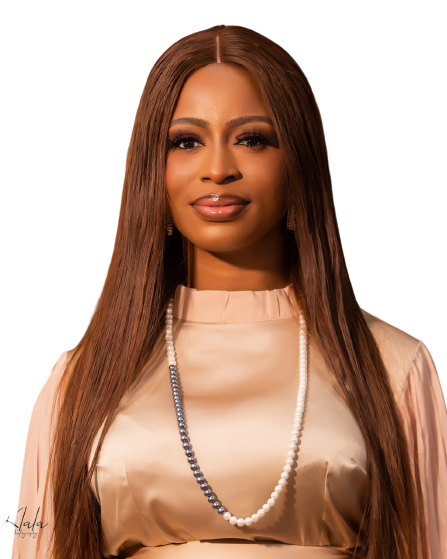 I want to help you build a global brand were you can sell hundred of human hair, wigs and extension etc to hungry Nigeria buyers and Africans at Large.
📌 I will show were to source high quality Human hair, wigs and extension from Asian countries like China and India.
📌 I will show you, how you can stay at your home with your phone or laptop order this products and they will be delivered to your doorstep.
📌 I will give you my 5 step blue print used by my students to build a global brand.
📌 I will reveal deep secrets you never new existed in this business world before.
📌 I will show you how to leverage using influencers to grow your hair business without paying them.
📌 I will show you how to leverage social media to make sales which are killing many businesses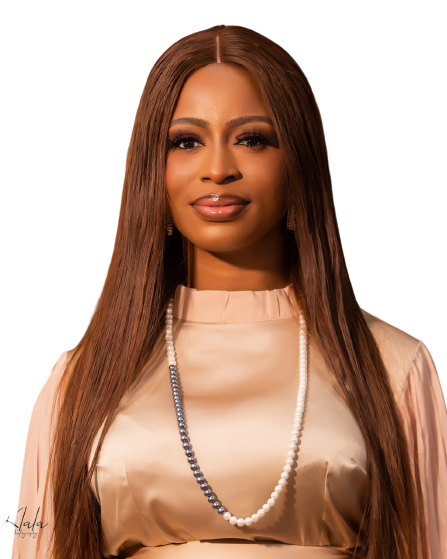 With my over 8years of experience in this industry, I will take you by the hands and show you how you can get those human hair, wigs and extension at cheaper rates
This is not for everybody, I can only take just a few people on this journey in the New Year.

I will show you the exact Framework I used to build my global brand as I've taught millions same.
I will give you Templates and Scripts I gave my over 5,000 students and how some have used it to make millions monthly.
I will show you how my students Base in Dubai have used same framework to be milking millions monthly.
"I am an entrepreneur. The training course I had was a wonderful one. It opened my eyes to an aspect of business I am interested in. With this I will keep growing my finances. Thank you Madam Bisi Akintayo and Crew".
'The salary I used to earn was too small to meet all of my needs, I saw Mrs. Bisi Akintayo's video online and I decided to go for her training with the little money available on me at that time. The training Course was a life-changing one..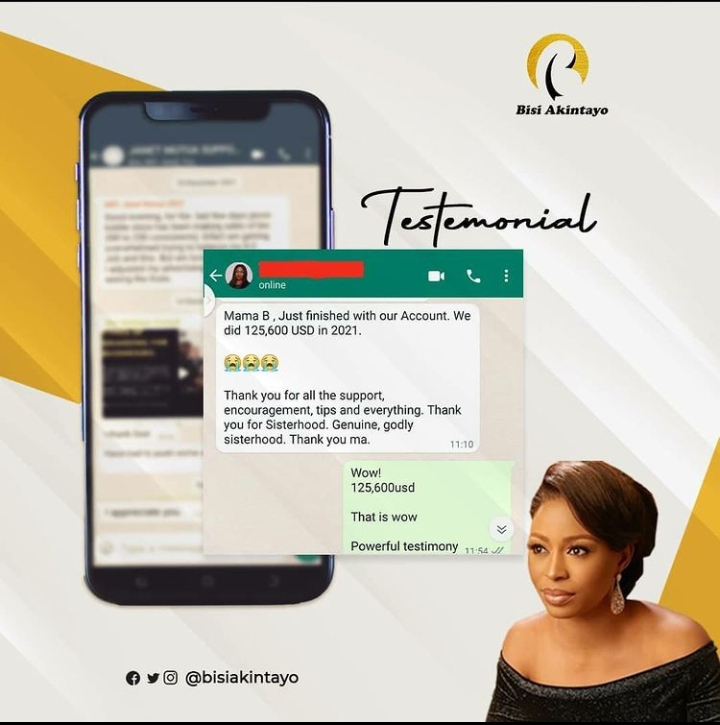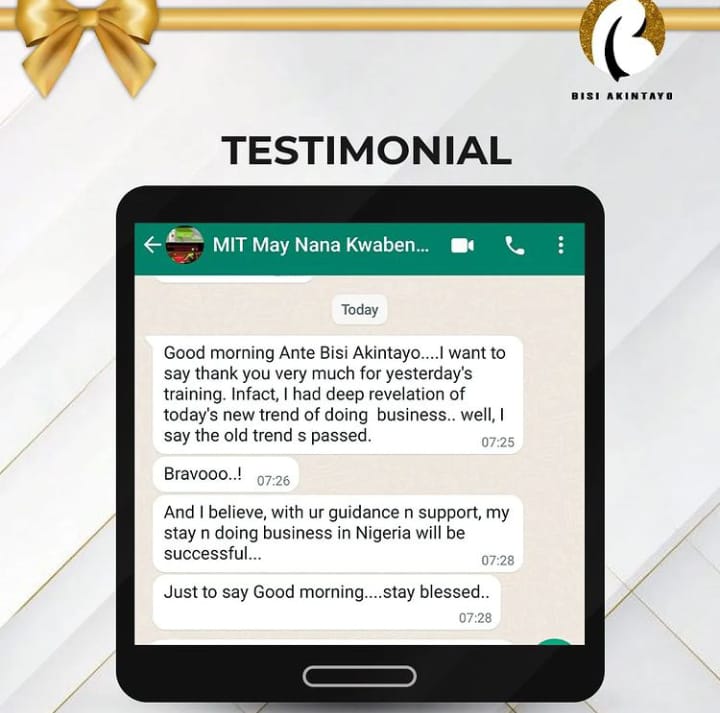 A one-time payment of N9,999 is about to change everything about your finance for you
This is an online course and you have access to upon payment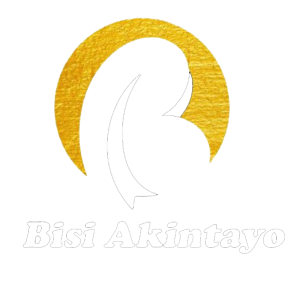 +234 702 500 4706
info@bisiakintayo.com
Address: 309Cl, Ondo street, Banana Island, Ikoyi, Lagos state