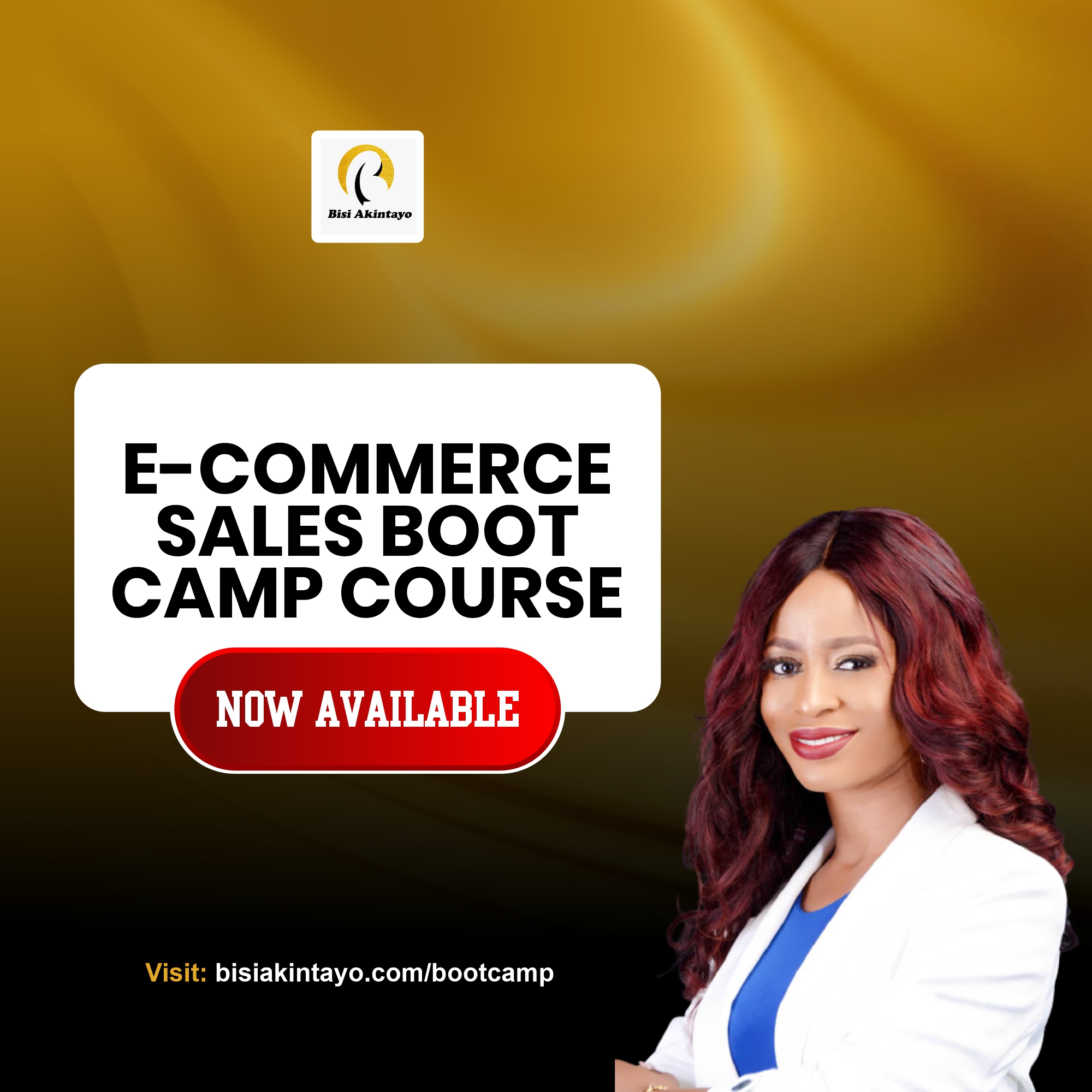 About Course
WHAT AM I GOING TO LEARN
SALES
This section includes skills like:
-Sales methodology
-OPM sales strategy
-OPT sales strategy
-Target customer profile
Product
This section includes specifics about the product your team is selling, including:
-High selling products in the world
-The target market
-The product value for customers
-The key business cases
-Competitor landscape
Systems/Process/Marketing
The section gets into the nitty-gritty of the sales process and the marketing, which is vital for sales success. This section includes standardizing:
-Sales process through digital marketing
-Creating Facebook business page
-optimizing the page to drive sales
Running conversion ads
-Leveraging on some graphical tools to optimize sales
-Creating converting Instagram AD
-Whatsapp Marketing
-Leveraging on Whatsapp TV
-Monetizing your Ads
 You will be shown the BEST 20 E-commerce Wholesaler Stores to buy your Products.
-How To Buy Unique Items At Manufacturers Price
-And many more
You would learn everything you need to know to succeed in the Ecommerce business
You would also learn about Digital marketing.
This is definitely an opportunity you shouldn't miss as it's going to be transformational
Show More
Course Content
E-COMMERCE SALE BOOTCAMP
Day 1 – {GOAL SETTING PROCEDURE} -{MINI IMPORTATION} -{INTRODUCTION TO DIGITAL MARKETTING}

Day 2 – {CONTENT WRITING} and {FACEBOOK/INSTAGRAM ADS}

Day 3 – {CONSUMER BEHAVIOUR} And {SALES METHODOLOGY}

HOW TO MAKE 6 FIGURES ON INSTAGRAM

HOW TO USE TAP-LINKS TO EMBEED ALL YOUR LINKS
Student Ratings & Reviews
No Review Yet